Shopping Cart
Your Cart is Empty
There was an error with PayPal
Click here to try again
Thank you for your business!
You should be receiving an order confirmation from Paypal shortly.
Exit Shopping Cart
When designing a memorial, or deciding on a memorial design, choose symbols if not words that convey the life story of your loved one. These memorials are what will remain long after we have past. This allows generations forward to understand a little about our culture and who we are as individuals. Some may find some symbols found on some headstones as distasteful or frivolous, but one must remember; there will be a time when perhaps a particular sports team or a particular cartoon character will disappear from popular culture. It will remain as symbol from a point in time of heightened popularity. They could remain as a sort of hieroglyphic! It is just a thought.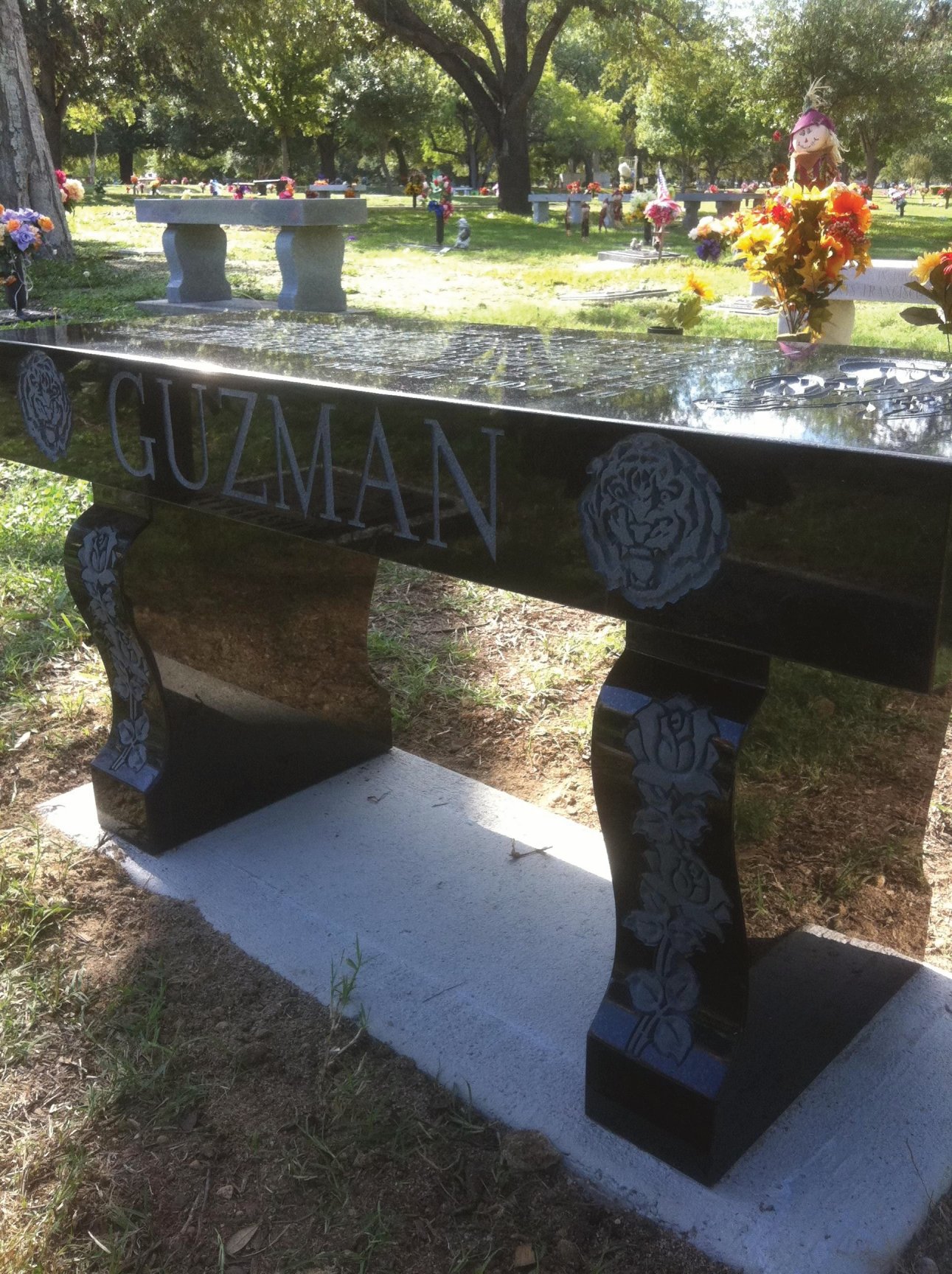 Here at South Texas Memorials, we feel it is vital to stress the importance of personalized memorials. Like our loved ones, no memorial should be standardized. In this economy it is difficult to attain some of the more expensive customized cuts of granite however this can be compensated with customized engraving. All of our memorials include unlimited front engraving, allow us to materialize your design ideas and incorporate them into your memorial. We pride ourselves in our artistic capabilities. Whether it is my graphic design, or Marks free hand drawing; we can achieve anything. Bring in your own free hand artwork; we can engrave this as well. Where cost may incorporate some limitations, there are none in terms of design. Stop by our sales office, let us show you what we can do for you.
/